Post by runsNgoses on Dec 2, 2013 8:22:24 GMT
The Title Chase Begins...
Charlotte, NC
It was like watching paint dry most days during the dispersal draft, hours and hours would go by and no picks would be made...but the paint is finally dry, and the Hornets have their team finally set. It's being led by some very hungry players, veteran guys who either want another ring, or want their first ones. It's being led by former MVPs (2), former Finals MVPs (2), multiple All-Star appearances (55 to be exact) and a little under $100,000,000 in contracts. "When the boss tells you, 'I don't care what we have to pay, I want to win now', you've got to put a team like this, together." assistant General Manager, Rich Cho said after the draft was finally over.
The look of determination on the faces of the Hornets, they've only got a two year window at winning a championship.
Looking at the roster of the Hornets, they're a group of veterans, who aren't messing around. They want to win a championship, and with the way the team is set up, they've got two years to do so, Kobe Bryant, Dirk Nowitzki, Danny Granger, Andrew Bogut, Shannon Brown, Vince Carter, and Rashard Lewis, will all come off the books at once, freeing up more than $74 million against the Hornets salary cap. "We aren't going into this cocky and arrogant, we aren't claiming 'not 1 championship, not 2 championships, not 3 championships etc' like a certain trio did in the NBA, we're focused on this season, we know it's not going to be easy, we know that we've got to work as a team, and that's the message I told these guys when we finally got together as a team. Don't lose focus." Team Captain, Kobe Bryant said during an interview.
There was another change made to the team as well, they officially announced the firing of Head Coach Mike Dunlap and Second Assistant Coach Stephen Silas, while promoting Assistant Coach Brian Winters as Head Coach and hiring Frank Hamblen as A1 and Bernie Bickerstaff as A2.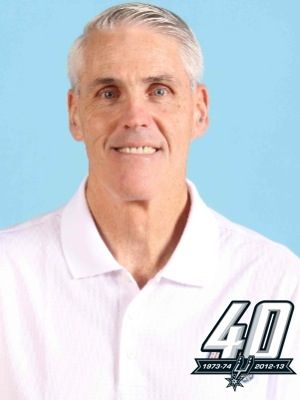 After helping out Mike Dunlap last season, management felt it necessary to give the keys to Brian Winters.
"I feel confident with the new changes we made to our coaching staff. I feel that, after missing out on reuniting Kobe and Phil, that this was our next best option. Brian will do just fine keeping the egos in check." [Michael] Jordan said during the press conference.
Despite the preseason record for the Hornets, who didn't play four of their five starters during the last three games, the Hornets clicked very well. Kobe Bryant struggled with his shooting, but Danny Granger sure did not, as he provided the extra scoring the Hornets needed when Kobe had an off game. Dirk Nowitzki got his own shot fairly easy. When teams were double teaming Bryant, he couldn't find his shot and averaged a mere 15 points a game while both Dirk and Danny were about 20+.
And with that, the Hornets season has finally started, on the road in Cleveland, in a 108-95 win. Dirk led all scorers with 23 points and 5 rebounds, but struggled shooting a bit on 7-19 from the field. Kobe and Granger, both struggled shooting as well but finished with 21 and 20 respectively, with Granger adding in 7 rebounds. The big spark off the bench though, was Devin Harris making the most of his 9 minutes of play, dropping 15 points off the bench with 4 assists, a board, and a block on 5-6 shooting from the field. Bogut finished with 12 points, 8 rebounds, and 4 blocks.
Tracy McGrady, during the warmups, collided with teammate Nick Collison and left before the game started with a concussion, he's day to day at this point.