Post by blackice on Nov 16, 2013 3:00:09 GMT
The Mavericks have had consistent success over the last decade (the Dirk era) and it culminated in a ring. Now Cuban has placed the team in the hands of GM Blackice, known for his affinity for trades and commitment to winning. The standards have been set high, and though it appears this will be a rebuilding team the goal is always a championship.


Rotation:

PG: Jrue Holiday/Will Bynum
SG: Joe Johnson/Arron Afflalo
SF: Michael Kidd-Gilchrist/Derrick Williams
PF: Amare Stoudemire/Lamar Odom
CE: Enes Kanter/Andray Blatche

1st Round: SF - Michael Kidd-Gilchrist
This was an easy choice, I struggled with the next one but MKG was the best prospect on the board at #30 by far. His all around skills are still being honed but expecting Scottie Pippen type production on both ends at his peak isn't unreasonable. He has the potential to be the best perimeter defender in the league, a point forward and a tenacious rebounder for a wing. I don't need big time scoring numbers from him but he is capable of them on any given night. Love his ball handling and shooting potential as well.
2nd Round: PG - Jrue Holiday

This was a tough pick, I was looking hard at Stephen Curry and Paul George but ultimately I took the uber talented defensive ace. Holiday projects to be a top 5 defender at his position and he's a great scorer already. He isn't a pure point really (pass first) but with as MKG grows more comfortable in the point-forward role it should elevate some of the playmaking pressure off of Jrue. He can space which is important for any offense, and his ball handling is superb.
3rd Round: CE - Enes Kanter
Again, we continue with the youth movement and grab our center. Kanter is pretty raw right now but he projects to be a very similar player to Andrew Bogut; a good/great rebounder who can anchor the defense and bully his way to the basket and finish. Should be a better scorer then Bogut ever was (due to foul drawing rate mostly) without the elite shot blocking that Bogut brings. Really glad to find a core center late in the 3rd round, one that is only 20 no less.
4th Round: SF/PF - Derrick Williams
Taking a slight risk here, but I think at 6'8, 248lbs Derrick Williams can handle the PF position. He's nothing special right now, but he's only 21 years old and again his potential in rebounding, defense, scoring and foul draw rate are close to elite. He can take PF's outside or burn them off the dribble as he's primarily a perimeter player offensively. Defensively he has the size to guard most PF's (though he'll struggle against the KG and Dirks of the world) and finally his rebounding ability when he fully develops are big man like. Projects to be a big part of our offense as his shooting and overall scoring ability will be needed.
5th Round:PF/CE - Amare Stoudemire
Amare is a beast, his scoring touch around the basket is elite and he can draw fouls better then almost any big in the game. We expect big things form Amare, and with all the defense, spacing and rebounding around him he should thrive here as the 1st option. We think he is in an ideal situation and are thrilled to add him to the squad.
6th Round: SG/SF - Joe Johnson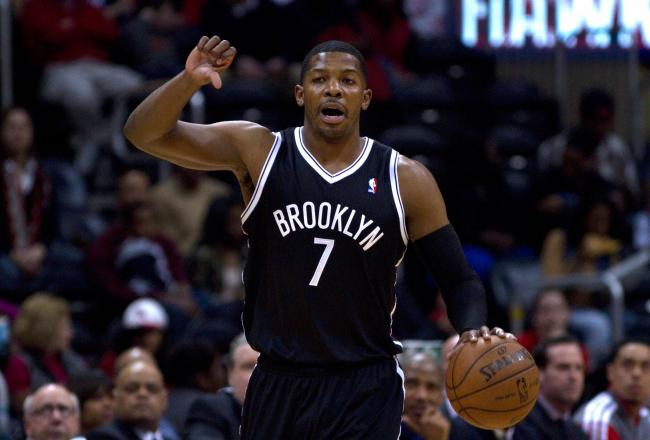 Joe Johnson is on a mission to prove he is worth his contract and we are more then happy to provide him with the means to do exactly that. Johnson is huge for a SG and his ability to be a threat in multiple ways (shoot, pass, play on/off ball) and defend makes him a very valuable asset to us. We see Kobe/Dirk in Charlotte and Parker/Durant in Brooklyn and think that our duo will be happy to go toe to toe with them. JJ/Amare will be the core of our playoff push while we bring our core along (with Jrue/MKG being the long term future).
7th Round: SG - Arron Afflalo


Afflalo will be our 6th man. He is a great shooter who can take advantage of the playmaking from Holiday/Johnson/MKG and should have an efficient year from 3 this season. Good value pick, only 26 and locked up long term. He will help keep defenses honest and break zone defenses. Not a bad ball handler by any means, but he'll play the Ray Allen role for our team.
8th Round: CE - Andray Blatche
Blatche is a borderline elite foul drawer who can score at a high clip. He has a mid range J and can spread the floor and doesn't hurt us on the boards. A surprisingly solid defender with great size and at under 1M on the season he is a bargain contract which helps our cap situation. Happy to have him play the 3rd big role for our team.
9th Round: PF - Lamar Odom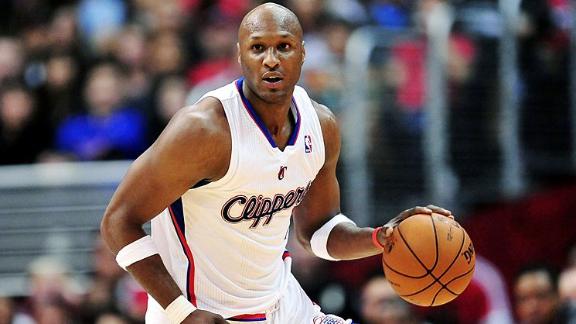 Odom is a key piece of the puzzle for us, we almost took him a round earlier. His ball handling ability and is great, he is a very smart player and he can draw fouls and make his free throws. He don't need him to be 6th man of the year again, at age 32 he isn't the player he once was. That said, at this point in the draft we think he is good value and will contribute to the team.
10th Round: PG - Will Bynum

Bynum is what he is, a good ball handler who will depend on others to create their own shot while he looks to get his. He's a decent defender and as long as he can give us 10 minutes of solid play with low turnovers and a decent FG% we will be just fine.