Post by Cleasby on Oct 29, 2013 19:06:17 GMT
Just Like Home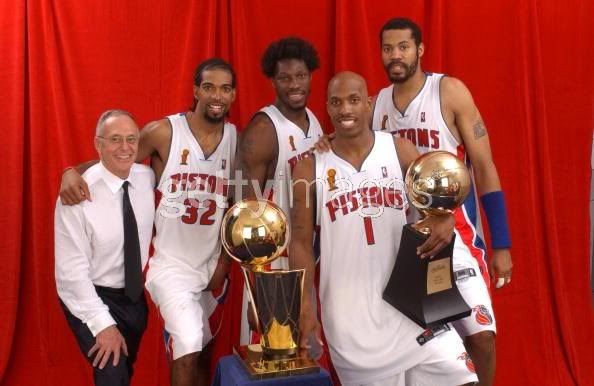 Most teams when looking for a new GM naturally looking into the host market and at the immediate crop of coaches. So it is only instinct that instructs a franchise in the US market to look straight at the local talent and seem them with more bias than others.

However this was not the case for the Detroit Pistons. A team that has had mixed fortunes in recent years has taken a stab into the international market to lure a young British GM Cleasby to the States. Cleasby who has spent many years managing and coaching talent in Europe is most known for his success in Greek basketball with powerhouse Panathinaikos winning the Euroleague and Greek Championship. He has also had a mediocre stint as talent scout for Great Britain basketball but after publicly declaring Britain has no basketball talent he was quickly made unemployed.

"This is the best league around and the chance to work in a new place as an unknown is something unique. It will certainly be a great challenge for myself and the team"

But the lure of competing in the best league in the world and a chance to test his ability against the finest GM's around was not the only factor that lead to Cleasby jumping at the chance:

"Detroit is the franchise I follow. Growing up here when I was a kid and remembering the days of Billups, Wallace and Rip upsetting all the odds is something I will never forget. The bad boys also stick out for me because I loved the style they played. Core fundamentals and great aggressive play. That has certainly stuck with me during my career. To be a part of this culture is something I could not pass up. I have no idea how I will do and no idea on what personnel we will draft but we will have a clear vision from the start."

He continues to say:

"This is probably the best opportunity I will ever have to make this jump. Given the recent scandals and drama that has happened a lot of league franchises are open to new ideas and a new way of thinking. I am certainly not the traditional GM. I will work 24/7 to improve the team and I think the league needs fresh blood to prevent any future issues occurring league wide"

So Cleasby was clearly keen on a move to Mo-Town but why did the Pistons take an unknown over some more established GM's on the market?

"Cleasby was the stand out candidate in the interviews. We liked his charisma and whilst he admits he is not the best coach when it comes to strategies we like his vision and he has a great knack of finding talent that others might miss. Therefore with his eye for spotting talent we are hopeful that we can take full advantage and capitalise on this fresh start the league has given us and build the Pistons back into a strong contender for many years to come" Tom Gores said.

The Pistons who have recently been taken over by new ownership clearly felt that former GM Joe Dumars had reached the end of his tenure. After several disastrous seasons a new direction was needed. Acquiring the Pistons in 2011 things have clearly not progressed well enough for Tom Gores and therefore a dramatic change in strategy was needed. It is well known that he demands success and value for his money. Can Cleasby deliver? Who knows!